Today we are going to learn How Smart Contracts Secures MLM Software. Well, Smart Contract MLM Software is getting rather popular.
A smart contract can digitize MLM business processes further. It works in a transparent and decentralized manner. To be specific, a smart contract MLM software helps businesses to create a smart contract-based MLM platform.
Well, security is always the primary concern for smart contracts. The more secure the platform, the better the MLM activities. Can smart contracts keep your MLM platform secured? Going for a straightforward answer is not easy. So, we are going to walk through the different aspects and find whether they are secured or not.
What is a Smart Contract-Based MLM Software?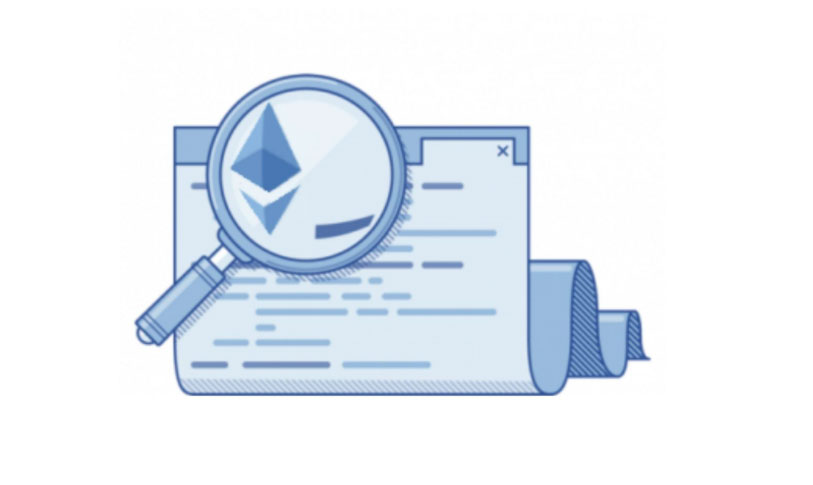 A smart contract-based MLM software is mainly a ready-made software solution. Such software is powered by blockchain. Deploying MLM software will help you kick start your business right away. Traditional MLM lacks transparency and security. However, a Smart contract-based MLM solution can easily help you overcome the drawbacks.
The most popular software is basically clone script of different MLM platforms. This way, an MLM platform can operate its business without any bad actors or third parties being involved. We will walk through the details of how this software helps MLM platforms with security. But before that, we need to discuss some basics.
Why Smart Contracts in MLM?
Before jumping to the main section, we better understand the drawbacks of traditional MLM platforms:
Chances of scams and plentiful fraudulent activities
Less trustworthy
Receive major benefits only on a higher level
Negative perception and zero transparency
High rejection rate
Chances of success are low
Majority fails
ROI not guaranteed
And to overcome such drawbacks, smart contracts started evolving. Thanks to smart contracts, businesses are starting to overcome the drawbacks easily. Just by replacing the traditional contracts, blockchain-powered smart contracts are offering functionality.
Let's have a Look at Smart Contract-Based MLM Software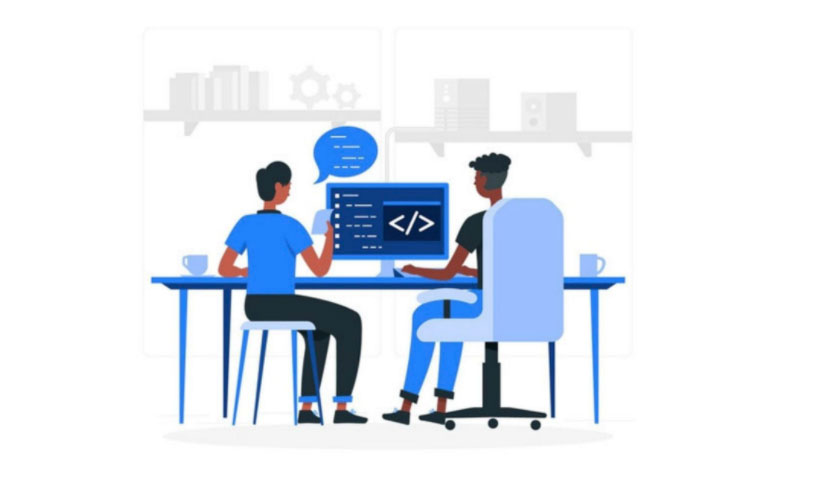 If you want to make your MLM platform decentralized, then Smart contracts can lend you a hand. Well, smart contracts are a specific set of rules stored in a blockchain. These rules will start operating when the predetermined conditions apply.
Thanks to Smart contracts' transparency, global trade is getting reliable and faster. MLM is also starting to integrate smart contracts protocols. Usually, smart contracts are developed in existing blockchain platforms like Ethereum, TRON, EOS, etc. Thus, there are different types of smart contracts available. Here are some of the popular Smart contract MLM Scripts:
Ethereum Smart Contract-Based MLM
This type of smart contract is deployed from Ethereum Platforms. The smart contract lets users earn rewards in Ether. Not to mention, such smart contracts facilitate multiple matrix plans and MLM schemes.
Well, Ethereum based smart contracts are widely used around the world. Thanks to the highest programming standardization of Ethereum smart contracts, any MLM platform can start its business within a short few days.
Ethereum smart contract-based software will help you with member allocation, p2p transactions, commission distribution, sharing rewards, integration with Metamask and trust wallet, tracing crypto assets, cross-platform compatibility, and many more.
EOS Smart Contract-Based MLM Software
In terms of EOS smart contracts, the EOSIO manages all the functionality. These smart contracts ensure better user experience and security. EOS smart contracts are very secure thanks to the distributed proof of stake consensus (DPOS) mechanism. Not to mention, users can make horizontal scalability, interoperability, and asynchronous communication.
Tron Smart Contract Based MLM Software
Firms specialized in the media and entertainment industry like to use these smart contracts. TRON Virtual Machine (TVM) and the Solidity programming language are the main sources of the smart contract. Faster transaction fees and lower fees make them a rewarding smart contract.
How Smart Contract MLM Software Secures Your MLM Platform?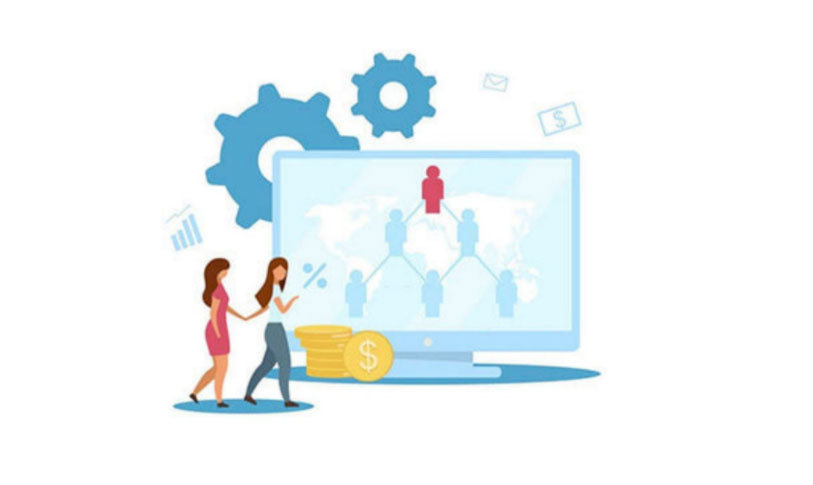 When an MLM platform is powered by blockchain-based self-executing smart contracts, transparency is sure to increase. Mainly it increases the security of the ICO management software. But how do they ensure security and better ROI? When we say security, we mean better income and less fraudulent activities on the MLM platform. Here are the major benefits smart contracts enable an MLM platform:
Trustworthy and High-transparency
Smart contracts are very popular nowadays. So, people understand or at least know that these functions are reliable. When an MLM platform integrates a smart contract, it brings more transparency and reliability to the business.
Simple Process
Smart contracts can simplify the MLM process a lot. Traditional MLM platforms are supervised using human means. But smart contracts are predetermined functions. So, it simplifies the process by a margin. You can say the whole program is unstoppable and can operate without any interruption.
User Safety
Smart contracts have peer-to-peer (p2p) technical architecture. Thanks to that smart contracts ensure a high level of user safety. Users have access to transaction history anytime and anywhere. Every transaction history is stored in the network. So, smart contracts ensure user safety.
Removes Intermediary and Scams
Smart contracts always remove any intermediary. So, it helps the platform make faster transactions. You are using a smart contract to make a trade or facilitate the trade. However, intermediaries can delay your transactions. But smart contracts enable the power of payment gateway and many other transaction solutions. Ensuring faster transactions smart contracts can make an MLM platform secure.
Smart contracts also remove scams or fraudulent activities. Thanks to smart contracts, no third party is involved in the trade. That is partly the reason MLM is integrating smart contracts. Traditional MLM is already in a bad position but they are trying to use smart contracts.
Safety for Funds
Smart contract software keeps all the funds stored in an immutable manner. Thus, manipulating or hacking is hard with smart contracts. Even though users get high flexibility and freedom, all the funds are locked so that bad actors cannot ruin them.
Both users and business owners can use different tools to safeguard their funds. Using multiple multi-currency wallets is a good way to ensure safety. Also, using different APIs can lead to higher liquidity for the platform.
Smart Contract Traceability
Traceability can always bring forth complete transparency. Smart contract traceability is another important secure facility. Users can easily trace each transaction process and history. This gives the platform a reliable and solid moving ground.
Automated Transaction
After uploading a smart contract to any blockchain, altering it is impossible. Of course, automatic transactions are the main facility of using smart contracts. The MLM business owners will predefine the rules and regulations of trade.
The smart contract operates according to the set of rules. So, every transaction is secured and on point. But the admin needs to ensure that the smart contract has everything perfectly coded. If the rules have any flaws, it will ruin the experience.
Final Verdict: Why should You Build a Smart Contract MLM Platform using Smart Contract MLM Software?
When MLM platforms want to adopt smart contract-based software, they need to adhere to a plan. There is more to the business than just simple schemes. You can start developing one from scratch or just buy a reliable clone script.
There are two main reasons why you should use Smart contract-based MLM software. First, you can create an MLM platform within a week. Second, it's a cost-effective option for you.
As the process becomes faster, many people may question the reliability of such software. But after walking through our brief discussion, we hope you are not confused anymore.