Bitcoin fever is gripping the world and South Africans are not excluded. Even though bitcoin is a very volatile cryptocurrency and asset, people are still rushing to buy bitcoin.
Lots of myths, skepticism surround the market, and lots of people have also entered the market because of the potential profit, created businesses around it, and made a living off it.
Bitcoin recently hit a new all-time high of $58,000, which has led to an increase in its adoption rate in South Africa in the past few weeks. Many countries in Africa have outdated economic policies, suffering from recession, facing inflation, with a high number of unemployed youth. Could it be all of these that have led South Africans to actively involve themselves in Bitcoin?
Why are people buying bitcoin? Why should you join the bandwagon and buy bitcoin today? Before we demystify the reasons, let's discuss the state of bitcoin in South Africa.
You can also check out 10 crypto forums to learn about Bitcoin and Ethereum.
What is bitcoin?
After so many attempts to create a digital currency in the late 1990s, none was successful. The first successful digital currency is Bitcoin, which was created by an anonymous group or individual with the alias Satoshi Nakamoto in 2009. Bitcoin is also the first decentralized currency.
It is quite unfortunate that most African countries that were introduced to bitcoin in its early stage were introduced to it by predators whose interest was to rip people off through various scam schemes. However, that is practically impossible in the present world now.
The bitter experiences of the past years have instilled fear in the mind of people and make them reluctant to buy bitcoin. Whenever Bitcoin is mentioned, the first thing that comes to their mind is they are losing their money.
Amazingly, the situation has turned around. Bitcoin is now riding on positive strides, thanks to the recent surge in the price of bitcoin and adequate knowledge of the true use case of the crypto asset.
What are the reasons South Africans Buy Bitcoin?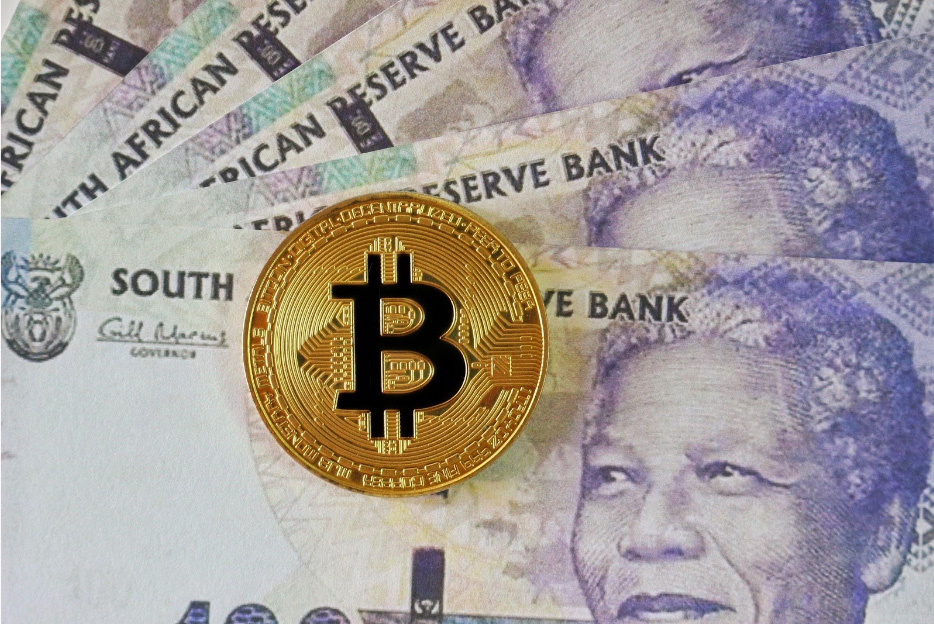 1. Investment
South Africans see bitcoin as a form of investment, they see it as an asset they can invest in and get a huge return on their investment within a short period. Bitcoin has high volatility, which means the risk is high. However, people have taken advantage of the volatility to make quick profits through trading.
Bitcoin is arguably the most profitable investment in the last 10 years. Bitcoin was trading under $1 in 2010 but is now worth about $50,000. It has produced an ROI of over 35,320% since it started trading on exchanges in 2013. I bet you can't show me a better investment than that.
The price of bitcoin depends on the forces of demand and supply. The more the demand for it, the higher the price goes, and vice versa. South Africans now invest and trade bitcoin. Traders buy bitcoin at a fairly low price, wait for the price to increase, and then sell to make their profits in South African Rand.
However, in a market as volatile as Bitcoin, it is important to minimize your risk, invest what you can afford to lose, diversify, and don't put all your eggs in one basket.
2. Store of wealth
In a world where inflation and recession are the order of the day. Bitcoin has been effective in serving as a deflationary currency in a time where fiat currency is undergoing inflation. Bitcoin is referred to as Digital gold because gold has always been known to be used to store value or wealth during the time of hardships.
Before an asset is regarded as a store of value or safe have, it means it is non-perishable and valuable and must appreciate over time. Bitcoin meets the criteria. In fact, bitcoin has proven to be a better store of wealth than gold. The price appreciated during the Covid19 pandemic, yielding over 70% ROI.
3. Decentralization
Bitcoin is the first decentralized digital currency, which means it is not controlled by a central body or regulated by the government. Bitcoin can be sent from user to user on the peer-to-peer bitcoin network without the need for intermediaries. The p2p nature of bitcoin ensures that you have absolute control of your funds without the intervention of banks.
The blockchain is also absolutely secure and theft-proof, which means your funds are secure, unlike banks that can be robbed at any time.
However, decentralization has some downsides. It gives room for money laundering since there is no limit to the amount you can own and no individual, group or government monitors the transactions.
4. Business
Lots of Businesses have been created since the inception of bitcoin, South Africans have created businesses around Bitcoin and other cryptocurrencies. Businesses have started accepting it as a means of payment since its transaction rate is low, Bitcoin doesn't discriminate against any nation and the transaction rate is the same irrespective of where you are. South Africans buy bitcoin and use it in their day-to-day transactions, plus the tendency that the price may increase is an avenue to make money.
5. Technology
The concept of bitcoin is innovative, new technologies are taking over every aspect of our world. South Africans buy bitcoin because they believe it is the future of our currency, and there are lots of potential benefits for early adopters. Bitcoin is an eye-opener to some faults in our financial system, it has changed the way we look at money and finance.
As a commodity, it has produced a high return for investors in the past 10 years since its inception.
The importance of bitcoin and other cryptocurrencies cannot be overstated. Ultimately, bitcoin has created business opportunities for youth, a lot of unemployed youth are now trading bitcoin and other cryptocurrencies to gain financial freedom. You can buy bitcoin on exchanges like Remitano and trade other crypto assets to make profits.