Have you ever heard about cryptocurrency, bitcoin, or blockchain? The use of cryptocurrency has been on the rise in recent times; the new market is taking the world with a bang. With the continued increase in technological advancement, the cryptocurrency market will continue to rise. The digital or virtual money is creating a lot of new opportunities as many companies are taking a risk in using crypto technology. Cryptocurrency companies have been experiencing unparalleled investment and growth recently. However, you may consider investing your skills in the virtual money job market where there are various well-paying jobs.
Cryptocurrency Function
Remember the time when the only currency you had to worry about was the copper penny in your wallet? Well, time and money have changed. Cryptocurrency is a digital or virtual currency; it is a medium of exchange that uses cryptography technology to generate units of currency and secure transactions. However, unlike the usual money, cryptocurrency does not have the backing from the government and banks. Therefore, it operates on a decentralized platform using blockchain technology to validate changes distributed ledger. You can also buy resume if you are looking for a job opportunity in the cryptocurrency industry. Cryptocurrency allows you to bypass banks and giving you full control of your cryptocurrency. You can also conduct money transfers to others directly around the world without border limits and worrying less about currency conversions.
Cryptocurrency Space is Growing Fast
With interest from many individuals and companies in cryptocurrencies on the rise since 2015, the crypto market is steadily growing. Thousands of different companies have come in the crypto space to invest a lot since the inception of cryptocurrency. According to sources, in the first half of 2017, money invested in cryptocurrency startups was more than in the entire 2016. Since cryptocurrency companies keep on increasing and raising huge funds at a higher valuation, there is a higher demand for skilled individuals to take up positions. Job listings on platforms like LinkedIn have been high on various roles such as marketing, business development, operations, customer service, among others. Since the invention of the first cryptocurrency, very few companies are not investing in the use of blockchain technology.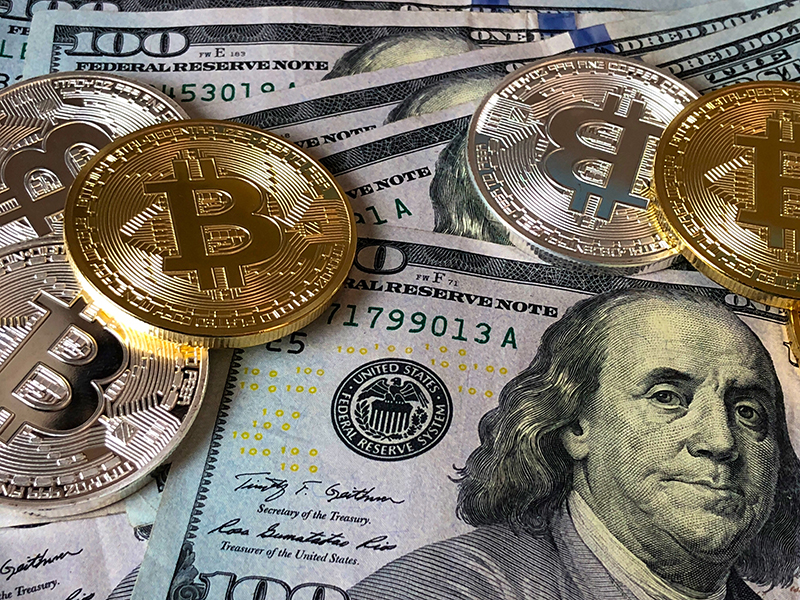 Types of Cryptocurrencies
Currently, there are over 1300 various kinds of cryptocurrencies in the market. The most common and first cryptocurrency is the bitcoin; it is a popular crypto form that functions as money for transactional purposes. In response to the 2008 financial crisis, the first invention of Bitcoin (BTC) was in 2009; and currently, it remains the most valuable cryptocurrency. Another type is the Etherium, ether (ETH) joined the market in 2015; it's a platform cryptocurrency for launching applications and other currencies. The Ripple (XRP), launched in 2012, is a utility cryptocurrency; banks and other financial institutions use ripple to conduct quick money transfer. Another fastest growing cryptocurrency is the Litecoin (LTC), which has a higher transaction processing rate compared to bitcoin. Also, there are Monero (XMR) and Zcash (ZEC), which joined the market and continuing to grow (First Scribe, 2019). However, these are just some of the most famous types in the market.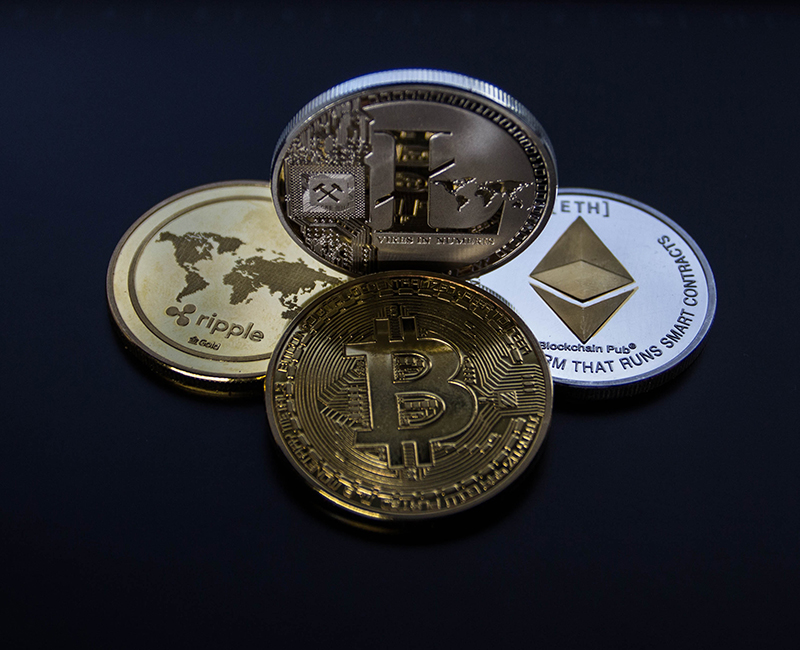 What skills does one need for cryptocurrency jobs?
The crypto industry offers a wide variety of opportunities. Every job line requires some kind of expertise and knowledge. Technical skills are very crucial for one to land a position in the cryptocurrency world. Many job listings require skills including Java, Machine learning, Python, artificial intelligence (AI), Node.js, and Amazon web services for technical positions like blockchain handling. For those who want to learn about cryptocurrency, visit https://writemyessayforme.co.uk to get sample essays about new technologies in the industry. However, some opportunities do not call for technical skills. Some options require soft skills such as communication, creativity, and problem-solving while looking for personal entrepreneurial and team player attributes. Another requirement that may be an advantage to your resume is the general understanding of blockchain technology and your passion for the job. Since many companies acknowledge that there is a lot to know about cryptocurrency, your ability to learn faster is an essential requirement.
Business development representative
Every business's goal is to expand and maximize profits while holding a high reputation in the market. A business development representative is a position that takes care of developing the marketing platform of the bitcoin company. The mandate of this position is to enable cryptocurrency to create new opportunities across various industries by conducting the business promotion and securing product partnerships and contracts. One needs to have a broad understanding of the company's objectives on using cryptocurrency. Also, you need to have experience in sales promotion and communication skills. You can easily qualify for this position if you have a degree (s) in business, finance, or communication (Lily Martis, Jon Simmons, n.d.).
Data scientist
Many leading blockchain companies mainly deal with data management. Blockchain technology is technical and sometimes fails to understand it; therefore, there is a higher demand for data science professionals in many companies undertaking cryptocurrency. Data scientist's responsibility is to analyze transaction data to help other experts monitor performance. However, this position requires professionals who hold a master's degree in data management or computer science-related fields. You may need strong expertise in data analysis, and communication skills which are essential to delivering transaction trends to the company management (Lily Martis, Jon Simmons, n.d.). This job is paying well, and you may carry home about $111,840 per year.
Financial analyst
Crypto companies deal with finances virtually; therefore, they need someone who will deal with analyzing economic issues. The financial analyst's job is recommending investments and establish investment strategies. Also, the responsibilities expand to evaluating business risks and maintain investment partnerships. The requirements for this position are a bit complex as one needs to hold a degree in a related financial field and license from a monetary regulatory authority. Also, after four years of licensing, you may acquire a Chartered Financial Analyst certificate. Additional crucial skills in math, computer, and analytical may make you a strong candidate for the cryptocurrency job (Lily Martis, Jon Simmons, n.d.). You may also need to understand matters related to laws, political situations, and economic trends that could influence your company.
Where to Start Learning About Crypto Technologies?
There are no specific courses regarding cryptocurrency and technologies. The kind of virtual money is relatively new, and many companies do not require much knowledge about crypto technology when hiring; they provide on-job-training. However, it is essential to familiarize yourself with the technologies as it may give you an upper hand when applying for a crypto-related job. There is a one-month online course to learn Bitcoin and Ethereum that offer skills for beginners at an affordable price, about $29. Other programs include Make Your First Cryptocurrency Trade and Bitcoin and Cryptocurrency Technologies free courses, The Complete Bitcoin Course, and The Complete Short Course on Ripple. These short courses will give you credible knowledge about the technologies. (Laurence Bradford, 2018)
As cryptocurrency continues to achieve interests from many companies around the world, the conversation around it will not go away soon. Also, many passionate crypto admirers are looking for job opportunities in crypto-oriented companies. However, many companies in the business are looking for qualified personnel to fill positions in their management. If you are looking forward to securing a crypto job, consider the above tips on and ensure to learn about the technologies through the short courses as a way of keeping your resume healthy.