Ripple (XRP) is a type of cryptocurrency that was developed after Bitcoin (BTC) – the first established digital medium of exchange in the market. Along with Ethereum, Litecoin, and Dash, Ripple is also considered as an altcoin.
While most cryptocurrencies use blockchain technology, Ripple utilizes independent servers that regularly monitor transactions. A new ledger is produced each second to ensure that all purchases, sales, and trades are recorded.
Moreover, XRP tokens have already been mined, unlike Bitcoin, where one BTC is created after computers complete a complex mathematical task. The company that runs this enterprise also owns a significant percentage of Ripple coins.
Ripple's value is a bit lower than Bitcoin, but it's still considered by many as a lucrative investment. Its current price may even be a boon for you as an investor because you can purchase low today and wait for the value to rise in the future.
If you're planning to invest in this digital asset, here are some ways to successfully buy Ripple:
1. Credit Card
Consumers now have more options than ever for purchasing this altcoin. One popular method is to create an account with a cryptocurrency exchange and use your credit card to buy XRP tokens.
Of course, you'll need to find a platform that accepts this payment method. The search won't pose a challenge, though, because most businesses nowadays can process payments through credit cards.
One primary concern for credit cards is the interest rates, regardless of the product or service you bought. Make sure that you're aware of the risk of hefty fees if you can't pay the full amount in your next billing period. Otherwise, the extra charges may eat up your investment profit.
Another factor to consider is that exchanges charge about four percent for cryptocurrency purchases made on a credit card.
2. Bank Transfer
Most platforms also allow users to link with their bank accounts to make transferring funds more convenient. Typically, depositing is a more straightforward process than converting and withdrawing your Ripple cryptocurrency to fiat or real-world money.
The usual process involves creating an account and having it verified by the platform. Afterward, you can link a payment method, which, in this case, is bank transfer. Then, you can purchase Ripple with US dollars. You can find a comprehensive list here for the steps you can take.
Meanwhile, these are the top cryptocurrency exchanges that accept bank transfers:
Coinbase - With Coinbase, you can purchase XRP tokens with fiat money. You can even enjoy the lowest transaction rates when you use your bank account.
Bitstamp - After going through the verification process, you can also buy Ripple through Bitstamp. Just make sure that you select the (XRP/USD) market in your order. Deposits are charged a flat fee of 10 USD for funds that are 1000 USD and below. Going above this entails a two percent charge.
Kraken - This platform requires users to be verified for Tier 3 or higher before they can avail of the bank deposit feature and buy XRP tokens. There's also a limit to each level, so make sure that you don't exceed the maximum amount. You'll have to pay a 5 USD fee for deposits.
CEX.io - Bank transfers to CEX.io are free of charge, but they take a few days to complete. You also have the option to use your debit card, which instantly deposits the money but has additional charges. Most cards are subject to a 3.5 percent fee along with a 0.25 USD deposit cost and 3.80 USD withdrawal rates.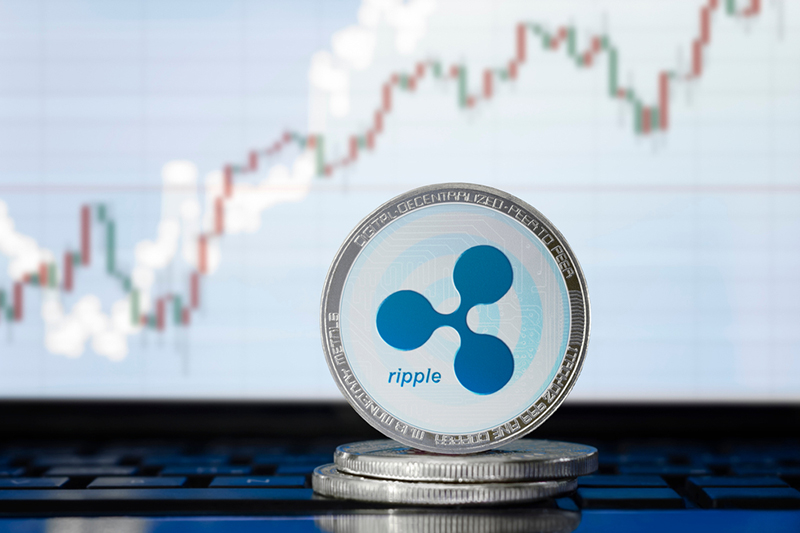 3. Online Payment Systems
PayPal, which is one of the largest online payment systems today, can be used to fund your Ripple investments. Similar to bank transfers, you can link the platform with your cryptocurrency exchange account as a payment method.
This process operates similarly to depositing from your bank account. You should be aware of the transfer rates associated with this payment method for different platforms.
4. Other Cryptocurrencies
You can also purchase XRP tokens using other cryptocurrencies. Bitcoin, in particular, is a common medium of exchange used to buy altcoins, such as Ripple.
The process involves exchanging your BTC for the XRP equivalent. Platforms, like Binance, can be linked to cryptocurrency exchanges where you can convert your altcoins into Ripple.
Conclusion
Ripple has made quite a wave in the cryptocurrency industry, and a lot of platforms have added this altcoin as an investment option. You can purchase XRP tokens by creating an account with cryptocurrency exchanges and paying with your credit card, bank transfers, online payment systems, or using other cryptocurrencies.