Bitcoin is simply the talk of the town these days. If you are on social media, you probably see a lot of posts about Bitcoin, especially about the continuous rise of its value over the last couple of months. That is also the reason why a lot of people are jumping into the bandwagon even though the majority of them might not fully understand what Bitcoin is and why it has value.
Of course, just like everything else, Bitcoin is not without concerns and issues. But as long as people want it or talk about it, Bitcoin will always have value. Some who are interested in Bitcoin consider it as an investment vehicle for them to earn a lot of profits, while others are very much interested in the various types of transactions that they can use it with.
And, by various transactions, we mean fun things you can use Bitcoin with. Here are some of the fun things you can do with Bitcoin if you have a couple of them:
1. Play at a Bitcoin Casino
If you like to play or gamble at casinos, you'll surely like having a couple of Bitcoins on your own. You can play any kind of casino game you want on an online Bitcoin casino. When you play, you just deposit your Bitcoins and it will be converted into standard currency such as euros or dollars. Since all Bitcoin transactions are secure and anonymous, avid gamblers will surely like to play in an online casino where they get to keep their anonymity while playing.
The number of online casinos such as Mint Dice, which accepts Bitcoin and other types of cryptocurrencies, are constantly growing over the years. This has allowed more players to play more and more casino games by using Bitcoin.
2. Tour around the World
Assuming you have a good amount of Bitcoins in your digital wallet, you can use them to tour the world by embarking on a luxurious round-the-world cruise.
Do you want to enjoy a luxury trip to the tropical islands of the Bahamas or experience European culture? If so, why not use your Bitcoins to pay for such an amazing trip? There are now numerous travel online agencies that accept Bitcoins as payment for bookings and reservations. You can use your Bitcoins to cover all your expenses for your round-the-world tour and enjoy the different sights and sounds of countries you've never been to before.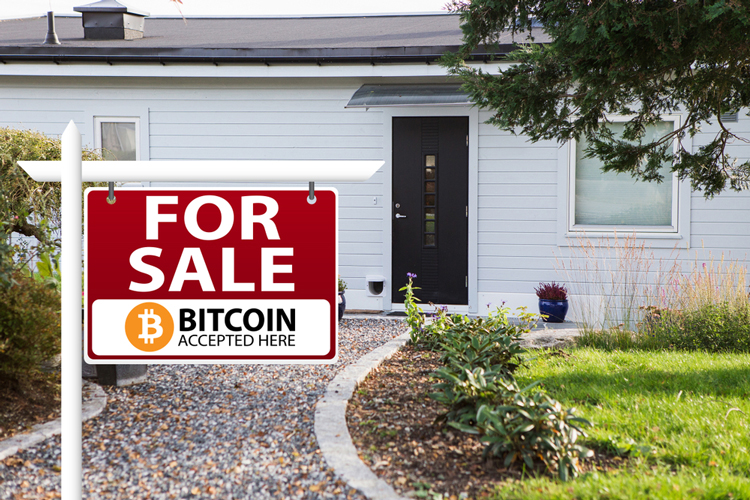 3. Buy Some Luxurious Real Estate
Yes, you read it right! You can now buy some real estate properties with your Bitcoins. This is perfect for people who have plenty of Bitcoins in their virtual wallet and want to get their hands on some real estate.
There are now numerous online real estate companies and listings that accept Bitcoin payments. You now have the choice to pay for the real estate property of your choice using your Bitcoin, whether it's a small home, a luxurious apartment in Dubai, or a multi-million-dollar mansion in Hawaii.
4. Buy Some Fine Jewelry
You can also use your Bitcoins to purchase some fine pieces of jewelry, including luxurious watches, engagement rings, necklaces, and many more. If you'd love to buy some diamond rings for your partner, you can do that, too.
Online jewelry shops are now accepting Bitcoin payments as well. All you have to do is to select which jewelry you want to buy, add it to your cart, and in the checkout process just change your payment option to Bitcoin.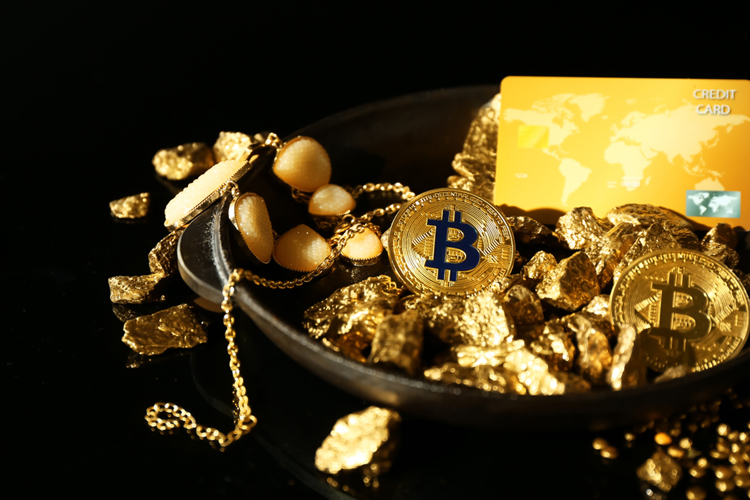 5. Pay for Your College Education
In case you haven't finished your education yet and you have lots of Bitcoins stored, there are several universities around the world that are now accepting Bitcoins as payment for tuition. These universities include The King's College (New York), University of Nicosia (Cyprus), University of Cumbria (United Kingdom), European School of Management and Technology, Lucerne University of Applied Sciences and Arts (Switzerland), Universidad de las Américas (Mexico), and many more.
So if you want to finish your education or earn a master's degree, you can use your hard-earned Bitcoins to pay for your tuition.
6. Buy Lots of Bath Bombs and Bubble Bars
This might actually sound a bit silly, but did you know that you can buy plenty of bath bombs and bubble bars that will last you for years using your Bitcoin? This is perfect for people who are looking to enjoy and relax in a bath filled with bubbles. There are various cosmetics manufacturers and retailers who are also accepting Bitcoin payments for purchasing their products.
7. Buy Lots of Pizza
Did you know that the first-real world purchase using Bitcoin was made on May 22, 2010, when a certain individual paid his friend 10,000 Bitcoins to order him two pizzas? But that was during the days when Bitcoin was considered to be invaluable. Today, however, 10,000 Bitcoins is worth more than $100 million—which can buy you so much more than just pizzas!
8. Watch 456, 250 Hours of Netflix
If you have one Bitcoin today, you can treat yourself to 456, 250 hours of Netflix. That's more than 50 years' worth of subscription to Netflix's premium service. This is perfect for people who love to watch their favorite movies and TV shows in 4K HDR resolution on-the-go.
Conclusion
While there's a saying that "money can't buy happiness," it might be possible to have lots of fun with Bitcoin. From buying luxurious apartments, taking a round-the-world cruise, to purchasing fine jewelry, you can do all of these things using your Bitcoins. There are still plenty of fun things you can do with your Bitcoin, especially now that more and more businesses are accepting it as a viable payment option. So, if you have plenty of Bitcoins in your digital wallet, why don't you have some fun using it? Who knows—Bitcoin might be able to give you happiness or let you enjoy a new world of experience that no other thing has ever done for you.