Cryptocurrency has become quite a buzz word nowadays. Bitcoin (BTC), in particular, is the first established digital medium of exchange that's gaining traction in the business world.
Satoshi Nakamoto created the asset and network in 2008. However, back then, it was merely revolutionary in the fintech niche. Over time, as Bitcoin captured the interest of more businesses and investors, the cryptocurrency has become mainstream, so much so that even those who aren't tech-savvy know the premise behind this digital asset.
Here are five ways that Bitcoin revolutionized today's digital world: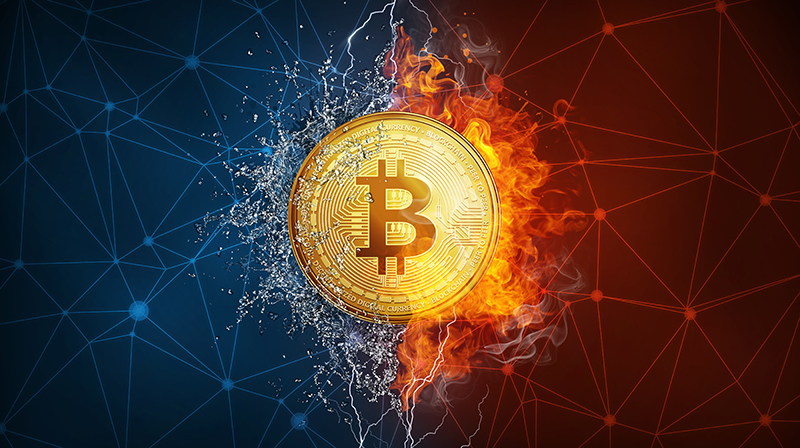 1. Decentralization
The primary selling point of cryptocurrencies, like Bitcoin, is that they're decentralized. This means that they aren't governed or controlled by a single entity, unlike banks and other traditional financial institutions.
The processes and transactions are purely peer-to-peer. Bitcoin exchanges, such as Bitcoin of America, provide a platform for users to send and receive cryptocurrency.
For the simplified version of how this works, imagine that User A wants to pay User B with BTC. The former just needs to type in the amount that they wish to send and confirm. Then, the recipient will be notified of the transaction.
You must remember, however, that the process is different for miners. Their computers have to fulfill complex mathematical equations to earn a single BTC.
2. Anonymity And Transparency
Bitcoin and cryptocurrency, in general, also provide a certain level of anonymity to users. While the decentralized nature of this digital asset involves recording transactions in a public ledger, it's only your Bitcoin wallet, which is a unique string of numbers, that's saved.
You don't have to worry about personal information, such as your name, address, and Social Security Number being disclosed openly. Nonetheless, even if Bitcoin offers anonymity, there's also transparency because of the public nature of the cryptocurrency.
There's a misconception that Bitcoin can be used to pay for illegal activities, like terrorism and drug trades. However, the balance between anonymity and transparency enables members of the Bitcoin network to monitor transactions and make sure that funds aren't being sent to criminals.
3. Minimal Transaction Fees
Operating on a peer-to-peer basis allows Bitcoin to cut the middlemen and the charges that entail these intermediaries. Users can enjoy minimal transaction fees and pay with BTC without worrying about spending more on the cost of sending than the amount being transferred.
You can invest in real estate using Bitcoin, along with purchases, like clothes, food, and other goods. You can also use this digital medium of exchange to pay for your education or buy apps. Plus, BTC has become a viable asset, so you can trade it on cryptocurrency exchanges with other investors.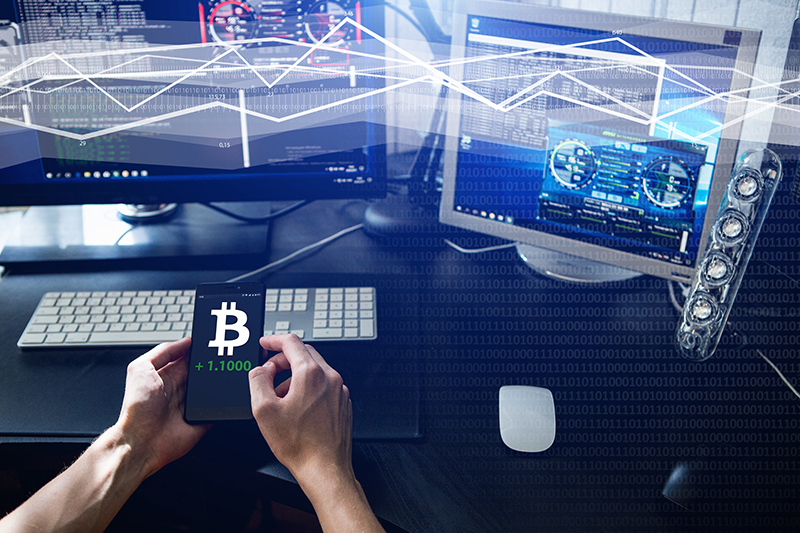 4. Inflation Protection
It is reported that Bitcoin has a finite supply of 21 million, unless its protocols are modified to allow for the production of more coins. This means that there's a reduced risk of inflation for the value of BTC.
With fiat or real-world money, governments are in control of how many bills are in circulation and how many they will print for the year. Distributing more cash leads to inflation because it decreases the purchasing power of the people.
Miners and users already know the limit of Bitcoins. With this, you can be sure that the value of BTC will remain constant, which is an advantage for buyers and sellers.
5. Accessibility
Another way that Bitcoin has revolutionized the digital world is that it has provided people with an alternative payment method, even those in countries where banking isn't accessible to all. Because BTC is a digital medium, you can set up an account online with just your smartphone or laptop.
Depositing funds into your Bitcoin account may be challenging for areas where banking is expensive and complicated since you won't have a lot of local options. However, once you've overcome this hurdle, you can start sending and receiving money from people all over the world.
Moreover, not only do you save money on international transfer fees, but you also avoid decreasing the amount that you'll receive due to currency conversions.
Conclusion
Bitcoin has revolutionized the entire digital world because of its decentralized nature. This payment alternative enables users from all over the globe to send and receive funds without worrying about hefty transaction fees and conversion rates.
Moreover, BTC networks provide transparency by recording every transaction in a ledger that's accessible to all users. However, there's also anonymity since everyone can view only your BTC wallet.
The limited Bitcoin supply also protects its value against inflation, which means that its purchasing power remains even after all the coins have been mined. Lastly, BTC allows people from countries where banking is difficult and expensive to send and receive funds with ease.